The Maps below show a beachfront area in Australia between 1950 and today. Summarise the information by selecting and reporting the main features, and make comparisons where relevant.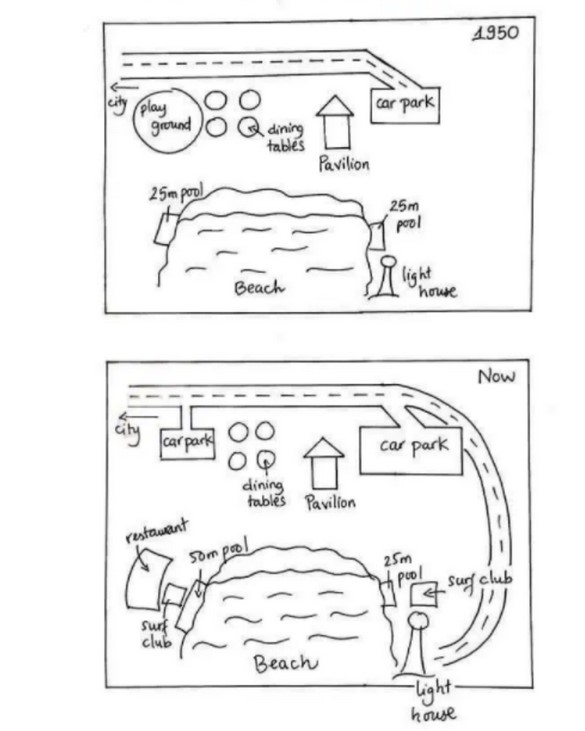 Sample Answer of A Beachfront Area in Australia Between 1950 and Today
The picture gives information about the changes that took place in the beachfront area in Australia from 1950 to at present year. Overall, it can be seen that there is a great development and improvement in facilities across the beach and also at the front side of the area.
To commence with, the road in the front of the beach is very short in the year 1950, but today the road is extended towards the beach, and the car park connected with the road is also enlarged now than it was before. Playground across the road in 1950 is replaced with small car park, and it merges with the road directly that moves towards city.
Furthermore, at the present restaurant is newly develop on the left side of the beach and at one side the pool distance is increased to 50 meters at present then it was before 25 meters in the year 1950, and at another side both pool sizes are same. Two new surf club facilities are added on both sides of the beach, which was not there in the past.
Follow Us on Facebook