The Picture giving information about the automatic photo booth. Summarise the information by selecting and reporting the main features and make comparisons where relevant. Write at least 150 words.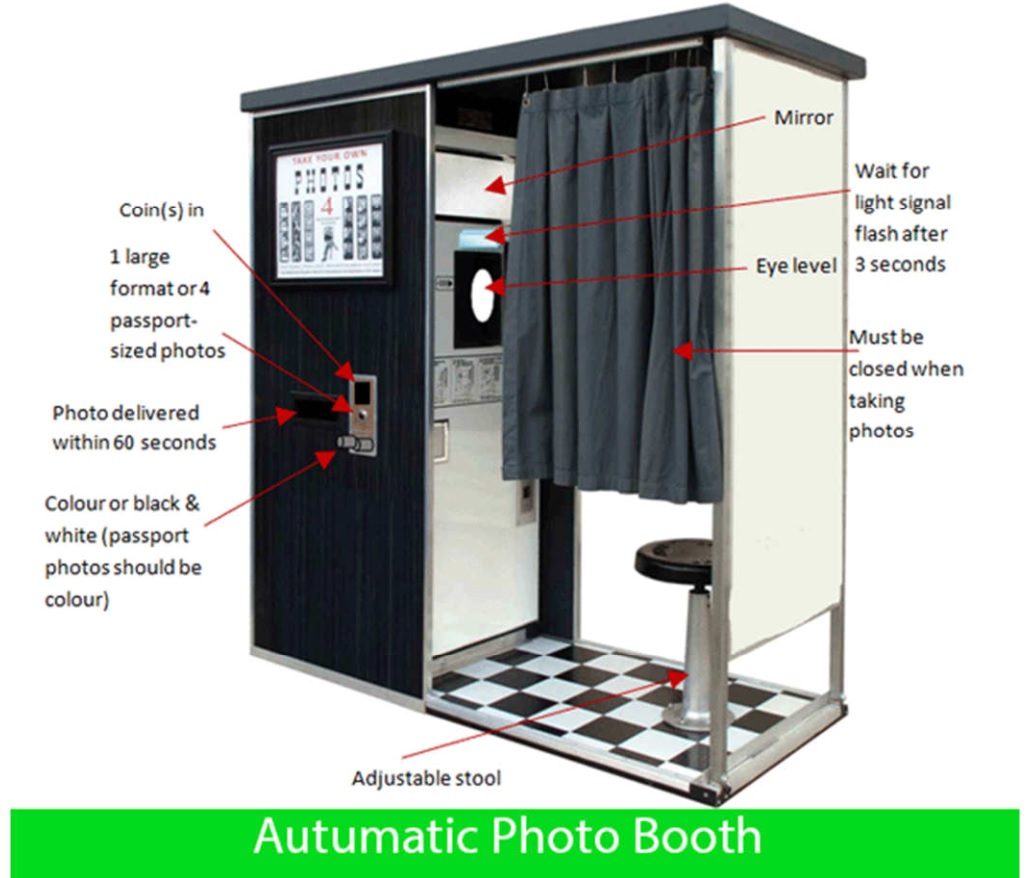 Sample Answer of Information About the Automatic Photo Booth
The pictorial representation depicts the information about the automatic photo booth.
It is crystal clear, there is a slot for inserting a coin(s), and below this, there is a button from where an individual can select the size of the photograph, either, large format or passport size. A photo would be delivered within 60 seconds. If the format is large, then only one photo would deliver, whereas passport size photos would deliver 4. At last, there are two buttons for selecting that photo would be coloured or black and white. However, passport size photos must be colourful.
Moving further, there is an adjustable stool for maintaining eye level with an arrow. Above this, there is one mirror in which the customer can see his look. After that, the user should wait for the light signal of flash to ensure that the photo is captured. Moreover, the curtain must be closed while capturing the photo.
Overall, there is a total of 9 steps in which 5 would be followed while capturing the photo and the other 4 forgetting the photograph.
Follow Us on Facebook