The pie chart gave information on UAE government spending in 2000. The total budget was AED 315 billion. Summarize the information by selecting and reporting the main features, and make comparisons where relevant. Write at least 150 words.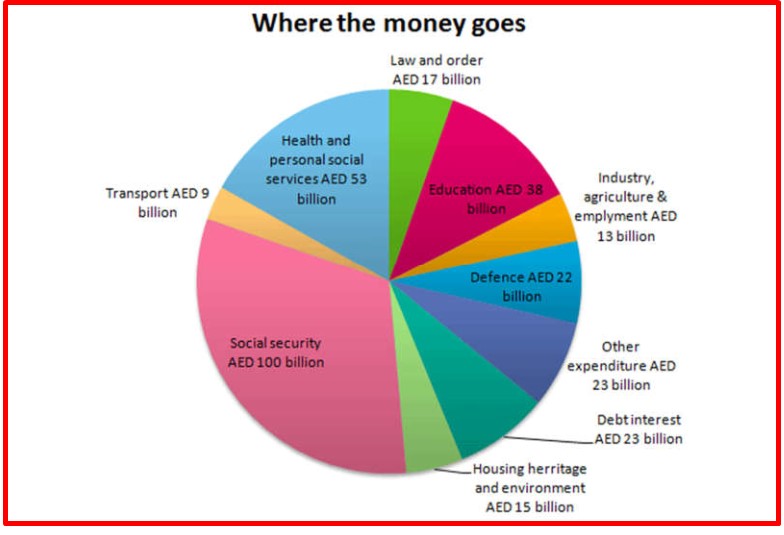 Sample Answer of Information on Uae Government Spending in 2000
The pie chart illustrates the money devoted by UAE authorities to Ten diverse sectors in the year 2000, and the total amount was AED 315.
Overall, Most of the money was spent on social security, while Transport AED and Industry, agriculture and employment AED was last on the list. AS can be observed from the chart, almost one-third of the money was given for Social security, which was AED 100 billion. Spending on the portion of health and personal social services had almost half an amount than social security. Defence, Debt interest and
other expenditures were almost similar, just more than AED 20 billion. Money gave for Transport was AED 9 billion, whereas Law and order sector was almost double.
Additionally, Money spend on Education was almost four times more than on Transport, Just less than AMD 40 billion. Although Industry, agriculture and employment had AMD 13 billion money from the whole amount in by UAE government, spending on Housing heritage and environment had had 2 more billion than it.
Follow Us on Facebook