The plans below show the mining townsite in the past and after redevelopment in the present day. Summarise the information by selecting and reporting the main features, and make comparisons where relevant.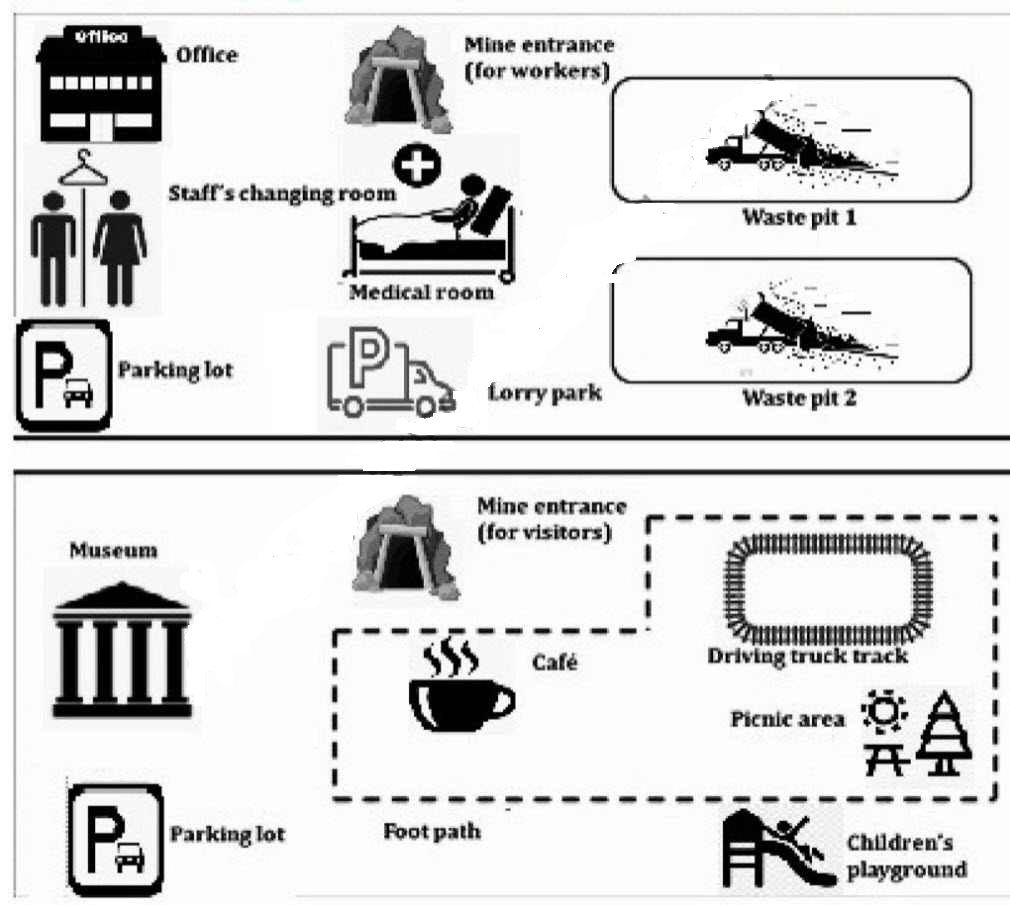 Sample Answer of The Site of the Mining Town in the Past and After Redevelopment in the Present Day.
The diagram details the site of the mining town in the past and its alterations in these days. Looking from an overall perspective, it is readily apparent that there are more recreational facilities in the present while healthcare and transport infrastructures disappeared.
Looking more specifically, in the past, there was an office along with a staff's changing room in the left of the site, which then merged into the big museum. The locations of a parking lot and mine entrance have remained unchanged until now.
Moving to the other side of the mining town, a medical room is used to become a café, which is located next to a footpath forming from a lorry park. At the end of the footpath, there is a newly erected children's playground. Additionally, two waste pits were demolished to construct a driving truck track and a picnic area.
Follow Us on Facebook