The diagram below shows the typical stages of consumer goods manufacturing, including the process by which information is fed back to earlier stages to enable adjustment. Write a report for a university lecturer describing the process shown.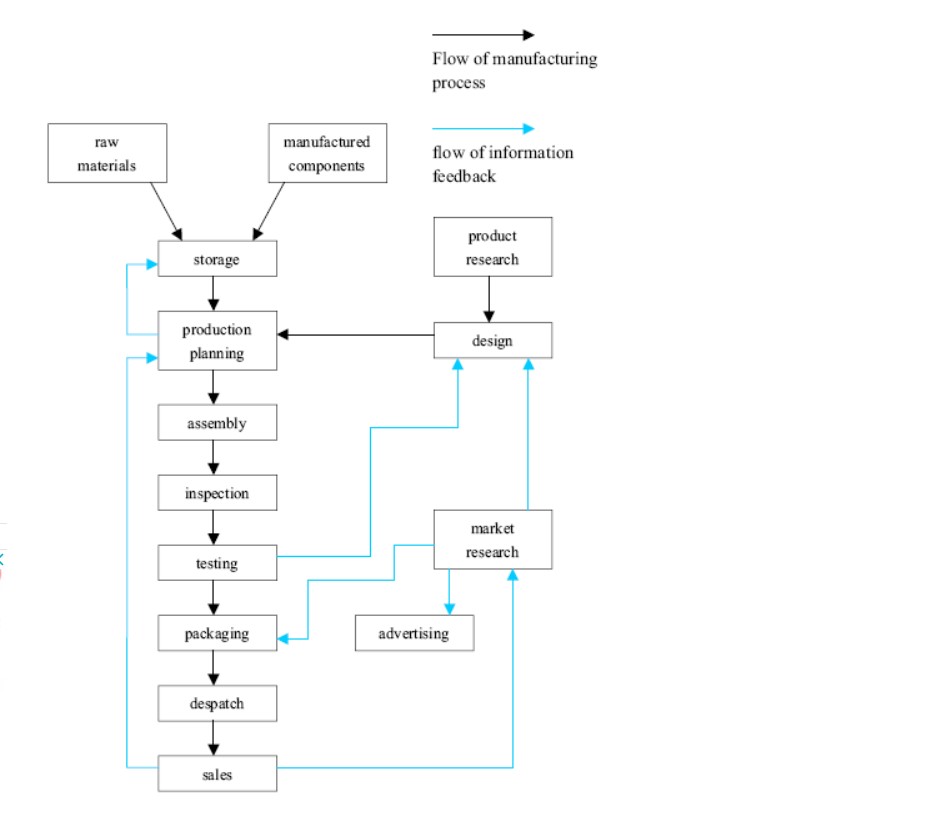 Sample Answer of The Diagram Below Shows the Typical Stages of Consumer Goods Manufacturing
The provided flowchart illustrates various processes for the commercial production of one product. It is readily apparent from the given diagram that numerous departments come up with feedback information at respective stages to ensure smooth manufacturing operation.
It is conspicuous from the given chart that raw and processed components are input to achieve final sales. Moreover, four divisions (Design, Marketing, Planning & Sales) have critical roles for passing information to different stages for product improvement.
Explicitly, the first raw and manufactured commodities accumulated in the store department. In parallel, product research teams furnish ideas for designing product afterword specifications and storage materials handed over to further planning of jobs or development. Consequently, the final product was completed before a plethora of stages such as assembly, quality inspection, testing, packaging, and dispatch.
On further scrutiny, the sales department directly gives feedback of products to planning and marketing cells. Similarly, if any fault occurs in testing, divisions can exchange ideas with designers for solutions. Above all, market research manages all external information from the sales part with internal customers, such as packaging and designing. Lastly, advertising is prepared because of customer needs by marketing.
Follow Us on IELTSFever Facebook 
Also Read Procedure for University Entry for High School Graduates