The diagram shows the procedure for university entry for high school graduates. Write a report for a university or college lecturer describing the information. Write at least 150 words.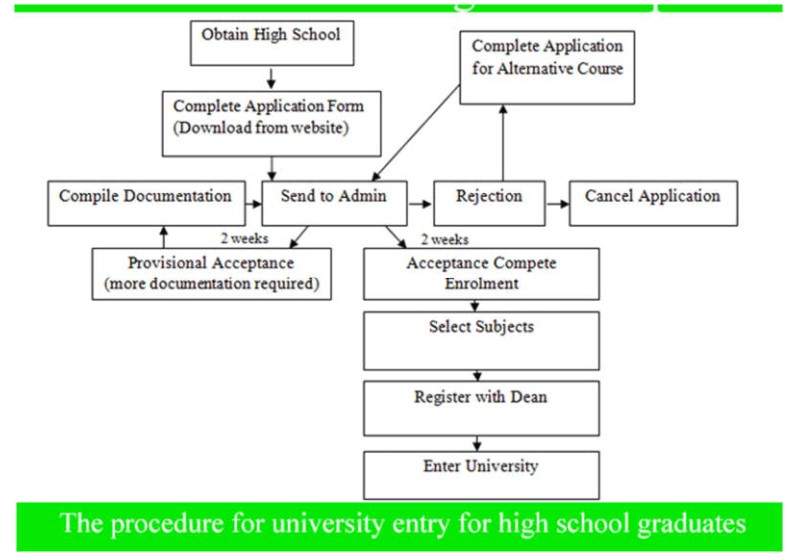 Sample Answer of Procedure for University Entry for High School Graduates
The pictorial chart depicts various steps to how high school students can get entry into university. After graduation, in the initial step, the students fill the application form, which is available on the website. Then, it is sending to the admin group. Next, they give two weeks for the provision acceptance, and numerous documentation is required, which is compiled in a further step. Again, the documentation is sending to the admin group.
After that, the novice completes one more application, and a similar way is sent to the admin group, where some form is rejected and canceled by the university. Then, after the rejection, the students have followed similar steps.
In the next two weeks, the novice receives the acceptance enrollment letter. In followed steps, the subject is opted by students, and before entering into the university, the register is compulsory with the dean.
Overall, all steps are important. If anyone misses the one step, then the students can not take admission to the university.
Follow Us on Facebook 
Also, Read Percentage of Housing Owned and Rented in the Uk in 1991 and 2007