The diagram below shows how electricity is generated in a hydroelectric power station. Summarise the information by selecting and reporting the main features, and make comparisons where relevant.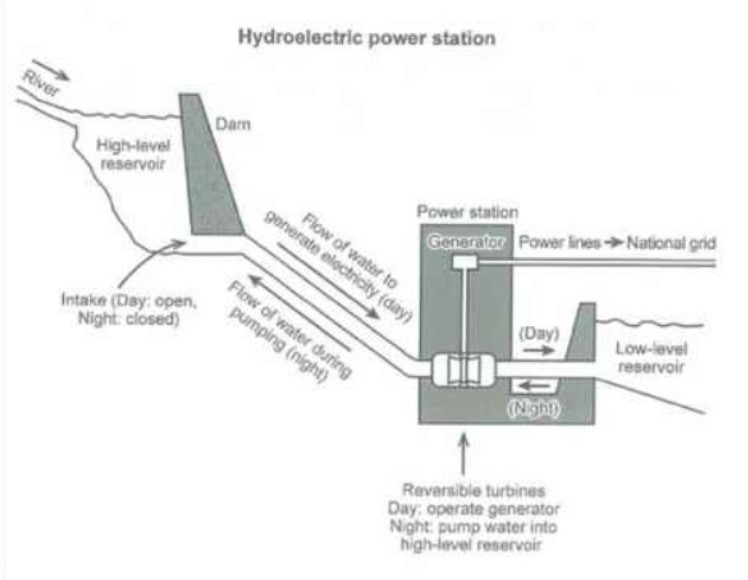 Sample Answer of How Electricity Is Generated in a Hydroelectric Power Station
The given diagram delineates the operation of the hydroelectric power station. Overall, the process starts from the river, which supplies water to the dam. However, after the many stages of transformation, eventually, the generator supplies electricity to the national grid through power lines.
Initially, the water is collected from the high-level reservoir in the river during the daytime. Then the flowing water moves into the reversible turbines through a tunnel, where it operates a generator in the power station. The electricity is transferred into the power lines that supply to the national grid.
Simultaneously, the utilized water keeps in a low-level reservoir in the daytime, which reverts to the reversible turbines at night. Finally, the water is being pushed a return to the high-level reservoir through-flow water pipe in the night time. However, the water intake in the dam, which connects to the tunnel, is closed in the night and open in the morning.
Follow Us on Facebook 
Also, Read Remember People's Names Speaking Part 1 Questions With Answers