The plans below show the home and plans for its redevelopment. Summarise the information by selecting and reporting the main features and making comparisons where relevant.
---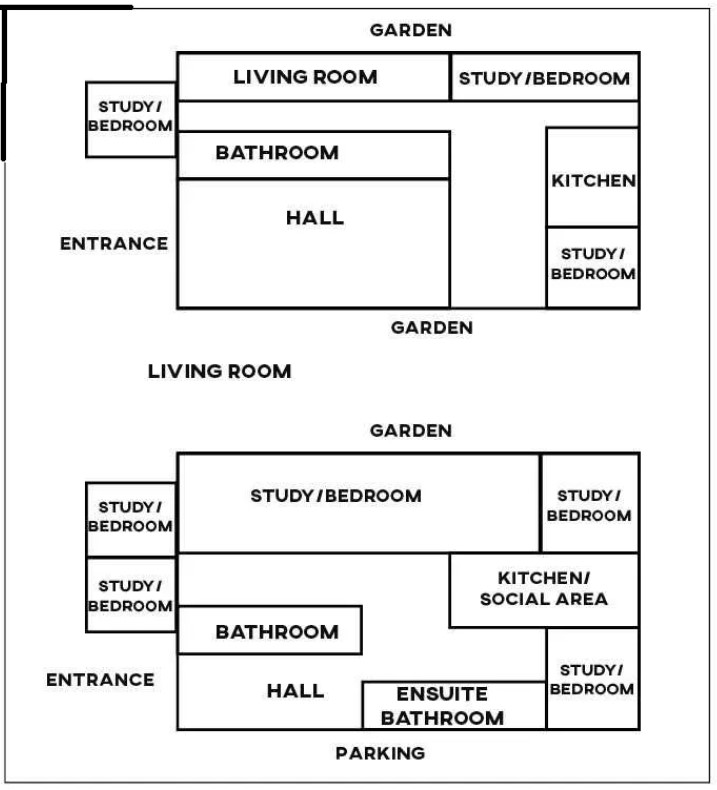 The residential layout illustrates information about the current and future renovation of one's home. Looking from an overall perspective, it is recognized that the interior will expand slightly to include additional living areas and rooms, with a new parking area outside.
The house currently carries out a single abutting study/bedroom on the left side that will be doubled in the upcoming time. In the main home itself, the present establishment contains an entranceway opening into a large hall, with an immediate left to bathroom and living room—study bedrooms and kitchen on the right side opposite to entrance door.
In the expansion of the home, the living room switches to a large study/bedroom & a tiny study/bedroom in the right corner. On the right side, the kitchen will be extended sideways, allowing for a social area and the
Follow Us on IELTSFever Facebook